Mutual Funds
ICICI Prudential Advisor Series - Dynamic Accrual Plan

31.85 0.00(0.00%)
Equities Indices
Nifty 50
10,195.15

10.2600 (-3.3%)

16-03-2018

12:00

Prev Close

10,360.15

Open

10,345.15

High

10,346.30

Low

10,180.25

Details
Equities
Asian Paints Ltd.(INE021A01026)
NSE: Asian Paints
BSE: 500820
Sector: Chemicals
NSE Mar 16 2018, 4:01


1,160.80 23.90(+3.90%)

BSE Mar 16 2018, 4:01


2,260.90 23.90(+3.90%)

View Details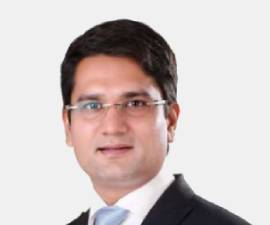 CEO'S DESK
Equity markets have continued to scale new highs with S&P BSE.
Read More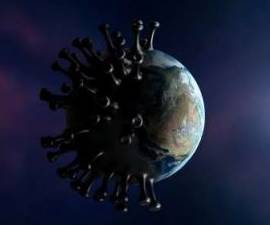 Pandemic Challenges
After The Pandemic Challenges Before Indian Economy.
Read More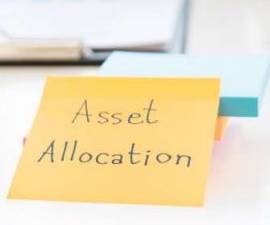 Asset Allocation
The Guide To Ideal Asset Allocation - Meaning, Importance, Components and Strategies.
Read More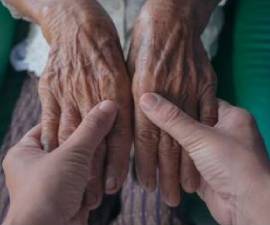 Legacy For Your Grandchildren
Want To Leave A Legacy For Your Grandchildren? Consider These Options.
Read More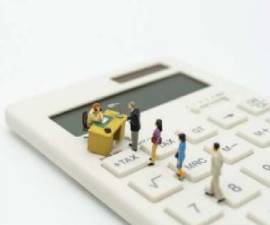 Income Tax Returns
Do You File Your Income Tax Returns? Here Are The Mistakes You Should Avoid.
Read More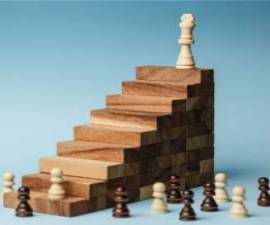 SIP
How SIP Has Delivered Superior Returns Over The Years.
Read More
CEO's Desk -
Dear Investors,
Equity markets have continued to scale new highs with S&P BSE Sensex breaching 60000 mark in September. S&P BSE Sensex & CNX Nifty rose by 13% and 12% respectively during the April-September quarter. The rally was across the market cap as the mid and small-cap indices also followed their large-cap peers with the S&P BSE Mid-cap and S&P BSE Small-cap indices gaining about 12% and 11% respectively during the quarter.
Among sectoral indices BSE Realty and BSE Consumer Durables were top performers while BSE Auto and BSE Healthcare were laggards during the quarter.
India's retail inflation growth eased to 5.30% in August 2021 mainly due to lower than expected food inflation. The retail inflation which is measured by the Consumer Price Index (CPI) for the month of July was 5.59%.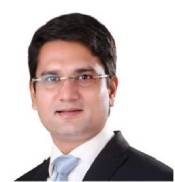 The index of industrial production (IIP) grew 11.5% in July 2021, due to low base effect. However, the index substantially bridged the gap with the pre-pandemic level and remained only marginally lower than the July 2019 mark, suggesting a gradual pick-up in industrial activities with the easing of curbs in key states as the second wave waned. The IIP had grown 13.6% in June and 28.6% in May.
India's GDP grew by a record 20.1 per cent in the April-June quarter this fiscal, helped by a very weak base of last year and a sharp rebound in the manufacturing and services sectors in spite of a devastating second wave of Covid-19. The Reserve Bank of India (RBI) has kept the country's growth projection for the current financial year at 9.5 per cent.
RBI's Monetary Policy Committee (MPC) has kept the repo rate unchanged at 4 per cent while maintaining an accommodative stance as long as necessary to revive, sustain growth on durable basis.
The 10 year Government bond yield has ended the quarter at 6.223%, up by 0.17 bps from the previous quarter. In our view, yields are likely to remain range bound in near term as the immediate domestic and international factors are turning positive. The economy is opening up and the government borrowings are in line with the budgeted limits. We expect RBI to derive comfort from the declining inflation and continue its accommodative stance in the next MPC meet. However, the monetary landscape may change in coming months if there are strong signs of a demand pickup going forward. We think that RBI's recent actions on absorbing surplus liquidity through VRRR (variable rate reverse repo) will continue to put pressure on the short end of the curve, thus resulting in flattening of steep yield curve.
While the Indian economy has clocked double digit growth rate mainly on low base effect, a real boost to sustainable growth recovery is taking place at multiple levels in the economy. Economic recovery although delayed continues to remain on track as the domestically, Govt. and RBI are taking active measures to spur growth through structural reforms and globally, economies continue to support Growth with various fiscal & monetary stimulus measures. With developed economies reporting strong set of activity numbers, demand recovery is expected which will benefit Indian exports.
India is emerging as a preferred investment destination in the region for global investors. China losing the advantage of cheap labour, cheap and adequate power, unpredictable policies and Evergrande debt crisis unfolding have made foreign investors wary, and money is moving out of China into other countries including India.
We think that although there is a risk of correction in the short term in view of rich valuations but the structural market rally is expected to continue with intermittent periods of consolidation as India is seeing signs of a cyclical rebound. Widening vaccination coverage, a decline in new covid-19 cases, improving consumer demand and a potential V-shaped economic recovery are leading to the earnings optimism. Rising exports and increased GST collections and higher industrial production are pointing to recovery in Indian economy.
The key risks for Indian markets are resurgence in Covid-19 cases, sharp rise in US bond yields, rise in crude oil prices and faster than anticipated pace of inflation.
Overall, we are positive about Indian equity markets from a 3-5 years' perspective. In our view, the investors should stay put on their current equity investment and use any major volatility in the equity markets as an opportunity to adding into their exposure in line with their risk profile with a 3-5 years investment horizon. However, the investors should not extrapolate recent exceptional stock market returns and should moderate their return expectations as over the medium to long term equity market returns will only be in line with nominal GDP growth.

Cover Story -
The Covid-19 Pandemic emerged out of nowhere globally at the beginning of the year 2020. To minimize the spread of the contagious disease, nations around the world declared lockdown which affected the economic operations. India, being no exception dived into deep contractions. In the first quarter of 2020-21, the nation witnessed a historical technical recession with a contraction of 23.9% in the April - June 2020 quarter.
Here we will examine the Indian Macro Figures and the impact of Covid-19 on Indian industries. Due to the long lockdown period which was a needed move from health perspective, the industries and businesses suffered. People from both the formal and informal sectors lost their jobs. This resulted in lack of stable income. The population below the poverty line struggled in fulfilling basic household consumption as well which has also affected Aggregate Demand and Investment. To fight the situation and support the people in distress, the Central Government should introduce the Economic and Finance Stimulus Package. We will comprehend the role of previous policies. Also, we outline six points to revive the Indian Economy.
Introduction -
The first case of Covid-19 in India was reported on 30th January 2020. Within a month, the number of cases rose at a rapid rate. To control the spread of the pandemic and break the chain of infection, night curfews in few states followed by nationwide lockdown was announced by Prime Minister Modi on 23rd March 2020. The lockdown initially for 21 days was extended several times.
"Special emphasis was led on the "Aatmanirbhar Bharat" campaign to make the population and the nation self-reliant."
The restrictions implemented on the movement of individuals and the operating of businesses resulted in an economic slowdown and adversely affected the livelihood of daily wagers. Gradually, the government introduced several relaxation measures and 'Unlock' with several guidelines.
The geographical area and cities were further categorized under the following categories – Red Zone, Orange Zone, and Green Zone – defining the spread of the virus. The containment zones witnessed more restrictions as compared to Green Zone. Due to unexpected lockdown, several migrant workers got stuck and lost their source of income as well. On April 29, 2020 the government permitted inter-state movement of stranded people, including migrant workers.
On May 12, the Central Government announced a relief package of around 10% of GDP. The package amounted to INR 20 Lakh Crore Stimulus Package and included Foodgrains to Poor, Cash benefit to poor and elder women, loan interest rate cuts, etc. Special emphasis was led on the "Aatmanirbhar Bharat" campaign to make the population and the nation self-reliant. The central Government issued several guidelines for "Unlock" and the final guidelines arrived on 30th September 2020 for "Unlock 5.0" where the permission to take decisions was passed on to UT and state governments.
With the emergence of second wave, lockdown was imposed by many states in the month of April and May 2021. Further, the Growth In Core Index infected population in the affected zone struggled with acquiring hospital beds and oxygen cylinders on time. To control the health hazard and maintain economic stability both at same time, the high vaccine roll-out was recommended. On January 11, 2021, the Prime Minister announced the start of the world's biggest vaccination campaign from January 16th aiming to vaccinate about 300 million people in the coming months.
Indian Macro Figures
As per data released by National Statistical Office (NSO) on 31st May 2021 about the national income, the real GDP (Gross Domestic Product for FY 2020 - 2021 contracted to 7.3%. In the last quarter of the financial year, the economy showed improvement and exhibited a growth of 1.6%. The sharp fall in the Covid cases across the nation improved the performance of several industries.
Construction, manufacturing, financial services, and agriculture showed positive Gross Value Added (GVA) growth in the fourth quarter. The highlighted performance of major sectors in the last quarter and key takeaways are as follows -
Manufacturing Sector witnessed a growth of 6.9%.
The construction sector rose by 14.5%.
Service Sector witnessed peripheral growth of 1.5%.
India witnessed an annual contraction after 40 years.
Last time GDP contracted by 5.2% in FY 1979-1980.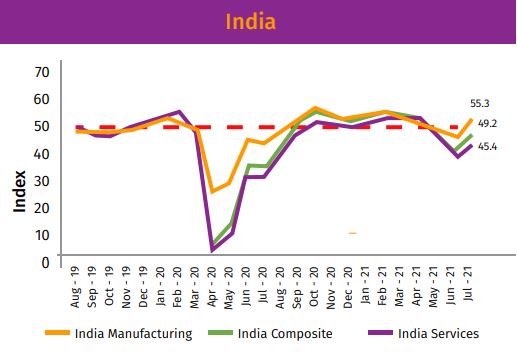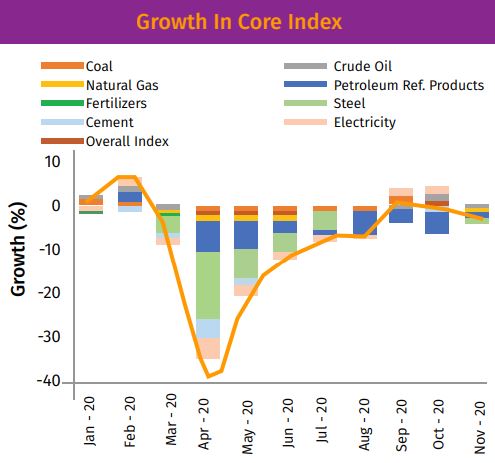 Purchasing Managers' Index (PMI)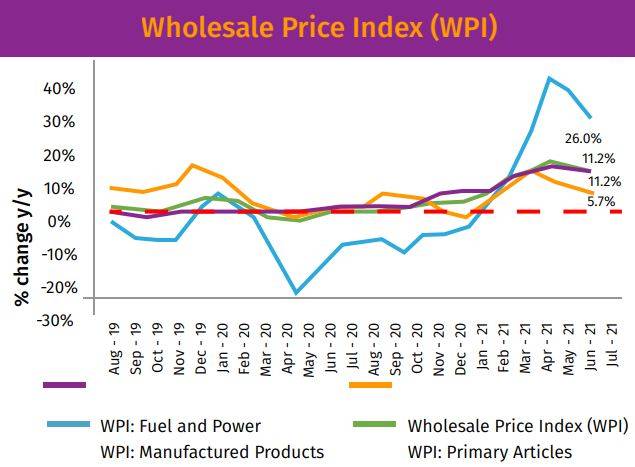 PMI is an economic indicator derived from monthly data and utilized to study business conditions. It helps economists to correctly foresee changing economic trends. The PMI of the Manufacturing Industry of India showed growth to 50.8 in May 2021, followed by a shrink to 48.1 in June and growth to 55.3 in July 2021. PMI for manufacturing showed a decline after 11 months in June 2021. Factors responsible for improving index can be:
Uplifting of Government Restrictions
Strengthening International Demand
Improvement in Demand
The PMI of Service Industry contracted for three consecutive months and improved marginally reaching to 45.4 in July. The PMI Index of Service Industry is expected to increase with vaccine roll out at high rate. Factor responsible for current index –
Contact Intensive Nature of the Industry
WPI measures the price of representative basket of wholesale goods. The Index is commonly used by economists to compute the inflation rate. Key takeaways of recent WPI are -
India touched its record high inflation rate – 13. 1% in May 2021.
The inflation rate decreased in July 2021 and reached to 11.2%.
Rise in price of crude oil is one of key factors of high inflation.
Fuel and Power Index increased to 26% in July 2021.
Index of Industrial Production (IIP) -
The Index of Industrial Production (IIP) shows the growth rates in different industry groups of the economy in a specified period. The IIP index is published by the Central Statistical Organization (CSO) monthly. Key takeaways of recent IIP are -
IIP witnessed a contraction of 16.6% in June 2020 due to nationwide lockdown.
FY 2020 has been taken as a base year for computation June 2021 IIP.
Positive growth of 13.6% has been observed this year.
Core sector output incorporating six sectors witnessed 8.9% growth.
States were impacted by the second wave in the April and May months of 2021.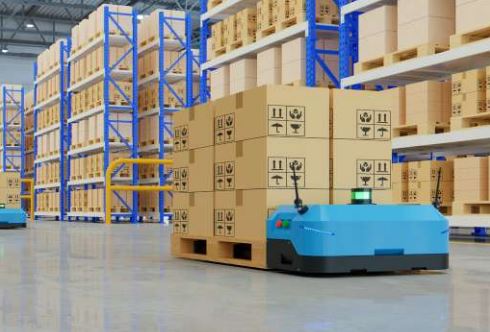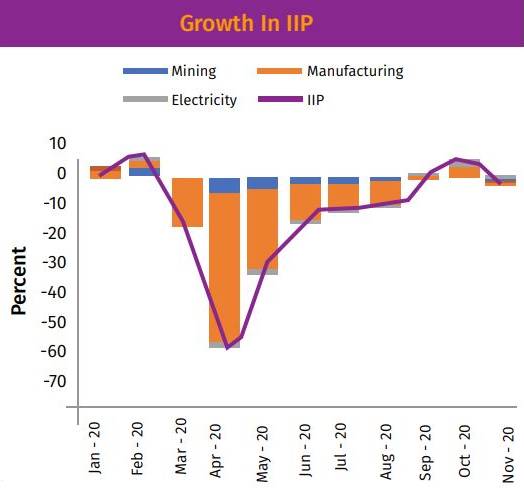 Travel Sector -

In the majority of countries, travel is the most affected industry due to its contact-intensive nature. Since the announcement of lockdown followed by restrictions and guidelines imposed by the Government, the population has limited movement from one place to another. This has affected Hospitality Industry as well. The data of travel can be studied according to sectors – Airways, Railways, and Passenger Vehicles. Key Takeaways of impact on travel sector are –
Railway Freight Traffic was recorded lowest in April 2020.
The freight traffic increased by 18.4% in July 2021.
Automobiles sales showed a decline amid restrictions on traveling.
India's Response to Crisis -
Immediate Lockdown Announcement in March 2020 was highly unexpected but definitely much needed from health perspective. In order to control spreading of the virus, a lockdown was imposed.
But poverty is another concern in a developing country like India where a good number of the population work on a daily basis to fulfill their regular needs. To curb the lack of income and to support the MSMEs, the Central and State governments introduced several schemes and dealt with the conditions on multi-level. India's Response to Crisis can be further studied in four categories: -
Containment Measures
Fiscal Support and Demand Push Measures
Financial Measures
Structural Reforms
Containment Measures -
Amid the surge in Covid-19 cases, the containment measures are initiated which is popularly known as 5-fold-strategy including – Test, Track, Treat, Vaccination, and Covid 19 appropriate behavior. To monitor and control the spread of contagious disease, the government imposed restrictions on large gatherings. Occasions such as Weddings, Political Rallies, Death Rituals, Festival Celebrations etc were limited with a cap of a confined number of people. Further, districts were distinguished and classified according to the number of prevailing Covid cases in the particular region. The area with more cases is classified as a contaminated zone and bears more restrictions.
Fiscal Support and Demand Push Measures -
Employment Measures :
Wage Increase for MNREGA Workers from INR 182 to INR 202. The wage increase benefit 50 million families and additional INR 2000 per worker.
Atmanirbhar Bharat Rozgar Yojana – EPFO benefits for new employees.
Prime Minister Garib Kalyan Yojana to boost employment in rural area. Allocated budget of INR 10,000 Crore to encourage growth of informal sector in rural India.
Public Distribution Scheme (PDS) :
Pradhan Mantri Garib Kalyan Yojana covered around 66% of the population for the food scheme.
Additional 5kg of wheat and rice distributed along with the previous allocation of 5kg for three months.
Under the scheme, 1 kg of preferred pulses given for three months.
PDS could be availed in two installments.
Transfer of Directs Benefits :
Senior Citizens, Widows and Disabled eligible to receive ex-gratia amount of INR 1000 for three months in two-installments.
200 million Women with Jan-Dhan Account received INR 500 every month for three months to run their household.
83 Million Women with families under Poverty Line received free LPG Cylinder for three months.
Collateral Free Loans amount doubled for 6,30,000 SHG (Self Help Groups).
State Welfare Fund used to help building and construction workers.
Financial Measures -
Tax Related Benefits :
To increase the disposable income, the TDS (Tax Deduction at Source) for non-salaried payments reduced by 25%.
Income Tax Return date for FY 2019 – 2020 extended to 31st December 2020.
Emergency Credit Line Guarantee Scheme -
A relief fund for struggling sectors to help them in sustaining employment. Under the scheme, a credit guarantee of Loans is provided to identified sectors in Distress. Till Now, financial Institutes have disbursed INR 2.13 Lakh Crore under Government Guarantee Repayments.
Organized Sector – Social Security -
Employees with EPFO could withdraw 75% of the account balance or three months of salary – whichever is lower.
Subsidy support for New Employees covering 65% of employees and 95% of formal sector establishments.
Establishments with less than 1000 employees where 90% of employees earned INR 15,000 per month covered by the government for EPF contribution of both employer and employee from March 2020 to August 2020.
Pension Fund Regulatory and Development Authority (PFRDA) allowed partial withdrawals from the NPS to fulfill financial needs for treatment of COVID related illness.
RBI Measures to promote Liquidity -
Relief measures on Loan and Debt Repayments through deferment of payments.
Policy Repo Rate reduced to 4.40% from 5.15%.
CRR (Cash Reserve Ratio) of all banks reduced by 1% resulting in the release of liquidity to INR 1,37,000 Crore.
LCR (Liquidity Coverage Ratio) reduced to 80% from 100%.
Aim of injecting liquidity worth INR 4.74 Lakh Crore to the economy.
Open Market Operation (OMO) purchase auction of INR 20,000 Crores.
Banks Limit of Borrowing overnight increased under Marginal Standing Facility (MSF).
Benefits to MSMEs -
Collateral Free loan with 100% Credit Guarantee worth INR 3 Lakh Crore.
Subordinate Debt for Struggling MSMEs amounting to INR 20,000 Crore.
Equity Infusion for MSMEs amounting to INR 50,000 Crore.
Investment Limit revised upwards.
E-Market Linkage introduced in absence of trade fairs due to Covid 19.
MSMEs dues cleared within 45 working days.
Structural Reforms -
Infrastructure Development :
The budget allocated of worth INR 7.8 Million through Pradhan Mantri Awas Yojana for infrastructural development of rural India.
Prime Minister Awaas Yojana Urban (PMAY-U) with an additional budget of INR 18,000 Crores.
Equity Infusion of INR 6,000 Crores with National Investment and Infrastructure Fund (NIIF).
Healthcare Benefits :
Pradhan Mantri Garib Kalyan Package – Insurance Scheme for Healthcare workers fighting Covid-19.
Pradhan Mantri Jan Arogya Yojana providing an insurance scheme covering secondary and tertiary health services for poor.
Operationalization of 1,50,000 health and wellness centers by the end of 2022.
Free Vaccination – Covaxin and Covishield for everyone.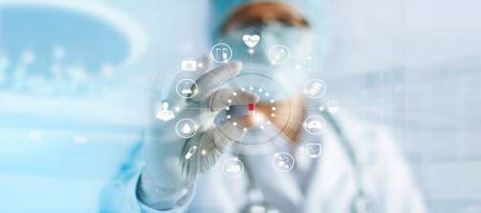 Policy Dilemmas Underlying Covid-19 -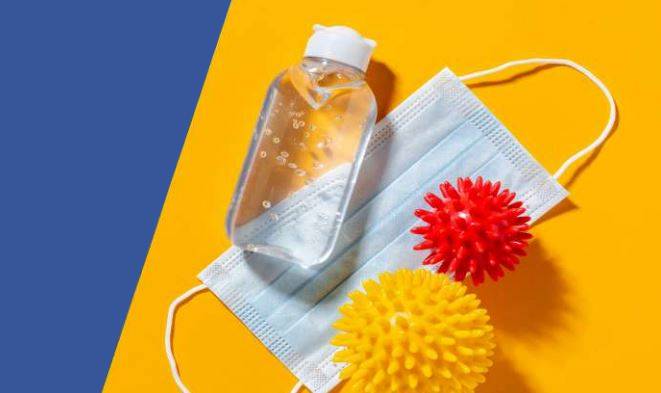 Lives vs Livelihood :
Initial traces of the Covid-19 virus in India were discovered in western and southern parts of the nation. Due to the contagiousness of the disease, the virus spread at a rapid pace, and by June 2020, a high number of Covid-19 patients were reported all over the nation. The dilemma of Livelihood vs Lives struck where the authority chose to save lives first by "flattening the epidemiological curve". India being a developing nation doesn't have a developed healthcare system. Not having enough means of providing treatment to the newly found virus was another matter of concern. Lockdown period aided the respective ministries including railways to bring structural changes and convert railway compartments into healthcare facilities.
Also, the nation opted for several non-pharmaceutical interventions (NPIs) to obstruct the chain of spread. Awareness Campaigns were introduced such as - "Do Gaj Doori, Mask Hai Zroori" to promote the population to follow social-distancing guidelines and wear Masks. Infected Individuals with mere symptoms stayed in Quarantine. The above-mentioned steps helped in flattening the infection curve but steeped the macroeconomic recession curve.
Demand and Supply Shock :
The sudden lockdown triggered both demand-side and supplyside shock. Due to loss of income opportunities and fear of contagion at contact-intensive activities, the demand side suffered. Population with low income consumed less with a motive of precautionary saving. Further, restrictions on movement and economic activities led to supply side shock. The economies faced twin-economic shocks due to pandemic and are now stuck in Hysteresis effects – households demand less due to lack of income, industries manufacture less due to less demand, at the end employment opportunities are not generated and households don't get employment and income opportunities.
India's Pathway to Economic Revival :
Pandemic disrupted the economies around the world including India. The economies are striving to recover and taking measures on Multi-Level.
In previous sections, we discovered the fiscal and financial measures taken by the Government and Central Bank. Also, we comprehend the policy dilemmas obstructing the recovery process. India needs to tackle the economic crisis more aggressively and the following measures can be taken.
Public Distribution System for 12 Months :
As per data of 2017-2018, the rural household spent 33.2% and urban households spent 22.4% of total income on household consumption. One of the key-method for reviving the Indian Economy is universalizing the PDS and making food easily available for the poor class. As per the data, a major proportion of household income is spent on food items. By making food available to as many people as possible, the income can be saved resulting in enhanced purchasing power. Also, it would aid in achieving economic equality with re-distributive measures.
As per a report by FCI (Food Corporation of India), the availability of Rice and Wheat as of September 2020 in the Central Pool is around 70 million tonnes (MT). By adding coarse grain, the amount increase to 81.11 MT. As per analysis and computation, the nation requires 66 MT of food grains to sustain universal PDS for six months. Currently, Central Pool has more than that and hence temporary PDS can be achieved.
India is a country with per capita monthly income of INR 11,185. By getting food security covered, a major part of household expenditure would be saved and further utilized for other purchases.
Along with this, PDS will act as a savior for the one in need as the individuals with a secure wage rate won't bother standing in a queue for few kilograms of food grains. This fundamental makes PDS with minimal leakages and maximum benefits. Tamil Nadu and Chhattisgarh are among the states with low leakages in PDS.
In addition to this, an upward movement in the price of primary goods has been observed. By introducing Universal PDS, the prices can be monitored in the current recessionary situation.
Improving Employment Opportunities in Urban Areas -
MNREGA (Mahatma Gandhi National Rural Employment Guarantee Act) was launched in the year 2006 and witnessed its maximum utilization in the first half of FY 2020-2021. The highest recorded utilization can be linked to the migration of workers from an urban area to rural India back to their hometown. Currently, the central government is focusing towards reversing migration.
With the lockdown, the business activities got obstructed and many workers faced job loss. With the shrinking GDP, job opportunities are also expected to decrease. The current circumstances require generation of more employment opportunities to absorb the migrant workers in the rural area. In spite of its paramount importance, the objective is hard to achieve. For this, the employment guarantee scheme needs to be introduced in urban areas.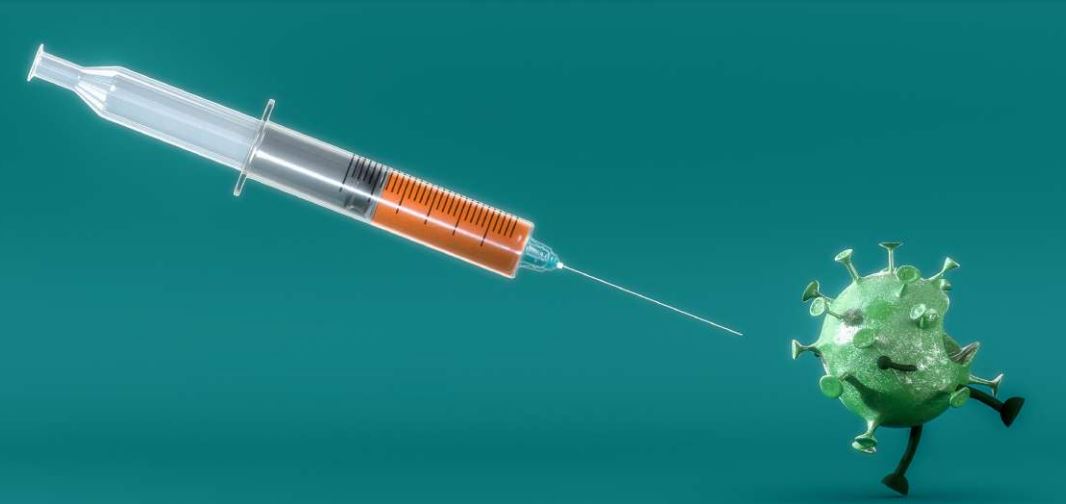 States including Odisha, Jharkhand, and Himachal Pradesh have announced such employment guarantee schemes and allocated a budget of around INR 200 Crore for the same. But the allocated budget by the state government is not adequate and requires the contribution of the central government to widen coverage.
This policy will enhance the purchasing power of individuals and also promote consumption demand. Also, it can be a great initiative to stabilize urban wages. The central government can adopt this scheme to plan and execute smart city projects. It is to be noted that implementation of this project can't be conducted everywhere immediately. On the initial level, around 10-15 non-metro cities can be targeted. Also, the area of scheme can be enhanced to more cities in upcoming years.
Direct Benefit Transfer Package -
As per data disclosed by National Accounts Statistics, around 52.4% of the country's population is working in various informal sectors.
As per World Bank Data, the Indian Workforce size was 494,261,397 in 2019. On the computation of 52.4%, we can conclude that 258,992,972 workforce is engaged in the informal sector which got affected due to lockdown.
In India, roughly one-third of the population is engaged in some kind of wage-earning activity. This means the rest of the two-third population is dependent on the first part. On the above-mentioned computation, we discovered that around 26 Crore of the population suffered and lost earning-source because of Covid-19 Lockdown. Even if, we make the number 50% and consider it the people in the most-distressed situation, the number stands to 13 Crore. Adding two-third of the dependent population, we can conclude that 39 Crore people are in a distress situation.
The March relief package introduced by the government consisted of DBT to 80 Crore population in various categories. Although, the amount discussed was not sufficient and as per the SBI Ecowrap report, the funds could satisfy only one-third of the people in distress.
The loss of a job due to COVID is not limited to the informal sector only. As per the Centre for Monitoring Indian Economy (CMIE), around 121 million individuals lost their jobs in the month of April 2020. The job conditions and employment opportunities are improving now. But still, a high number of people are struggling with getting a stable income.
It won't be wrong to say that the Pandemic has not only affected the poor but a high number of the working class as well. It is high time to introduce a powerful package of DBT covering a wider population. The execution of the plan and identification of individuals in need won't be easy. But the target can be achieved with coordinated efforts of central and state government. The DBT will provoke purchasing power and enhance the aggregated demand.
Input Tax Relief to Producers of Selected Sectors -
In consideration of estimates of Index of Industrial Production (IIP) and use-based index of July 2020 presents the fact that industrial production of the country continues in distress. The monthly sectoral rates of industrial production with the base year 2011-2012 showcased positive rates in the month range of May-July in Pharmaceuticals only. Along with this, Tobacco witnessed 6.1% growth in July. The rest of the sectors have witnessed a contraction in production growth. The top ten producing sectors presented a double-digit growth contraction.
Industrial Production with positive growth includes Pharmaceutical and Tobacco only which is merely 5.8% of overall production. To improve aggregate performance, other sectors also need to perform positively. Usually, Corporate Tax Concessions are provided to induce production. But it is to be noted that prevailing distress is the amplified version of existing Industrial distress before March 2020. Further, contraction in Industrial Production is triggering unemployment.
To deal with the current situation, the government needs to reduce or eliminate input tax and motivate industries with Input Tax Concessions. The Government is in no position to provide Input Concession to all industries at one time. For starters, the top 5 industries including metals, oil, chemicals, processed food, and automobiles can take advantage. Later on, the mentioned industries can be replaced with the other five industries.
In the primary reviving steps, the focus has been led on generating demand by inducing purchasing power. By lowering Input Tax, the supply side can be triggered and more employment opportunities can also be generated. In totality then it can revive a good part of the investment demand.
"To deal with the current situation, the government needs to reduce or eliminate input tax and motivate industries with Input Tax Concessions."
Induce Public Investment -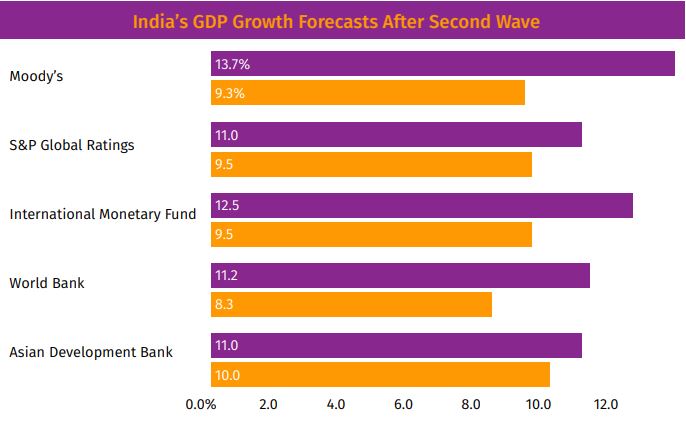 At crucial times like the Covid-19 recession, it won't be appropriate to expect the private sector to come to the rescue that too when they are striving through the situation themselves. Investment by Public Sector is of esteem importance to generate the demand – at least for some time. India has always struggled with infrastructure which also impacted manufacturing and failure of some industries.
In times like this, inducing Public Investment in form of improvement of Infrastructure can aid in reviving the economy. Also, the availability of good infrastructure would boost Foreign Direct Investment. Aggressive infrastructure investment is recommended for the next year. The current international relationship instability in China has shifted the focus of developed economies towards India. A good infrastructure would motivate the investors. Also, we can expect betterment in exports with improvement in Infrastructure.
Building infrastructure will also create employment for blue-collar workers which would further increase their purchasing power and enhance aggregate demand. Through the multiplier effect, it would further induce more investment. Under Infrastructure Vision 2025, the central government presented USD 1.5 Trillion for the National Infrastructure Pipeline that too before the emergence of the Coronavirus Pandemic. Better connecting roads for rural India, Digital Infrastructure, healthcare facilities, modern connectivity etc are going to transform and play a crucial role in the long run.
Put Fiscal Responsibility and Budgetary Management (FRBM) Act on Hold -
FRBM Act mandates the fiscal space of the nation. The current situation promoted the central government to increase the budget deficits by 0.5% in the financial year 2019-2020 and 2020-2021. At this point in time, the nation requires quick financial decision-making and necessary investment to bring the economy back on track. Also, India needs to give a Fiscal push and opt for debt financing to strengthen the economy.
Currently, India's Fiscal Deficit Target stands at 4.6% which is above the mandated target. FRBM Act can delay the decisions which the nation can't afford at this point in time. This comes with a potential Macro Instability Risk. However, to achieve the expected growth and revive the Indian economy, FRBM needs to be put on hold for at least one year.
SPV for investing in corporate bonds -
The creation of a fund or SPV with corpus of Rs 1.4 - 1.6 lakh crore which will subscribe to NCDs/Bonds of Corporates rated A and above. The fund can be seeded by the Government contributing Rs 50,000 crore, with further investments from banks to the tune of Rs 40,000- 50,000 crore and balance Rs 50,000-60,000 crore brought in by financial institutions such as LIC, PFC, EPF, NIIF, IIFCL et al.
Discom bailout -
The state-run electricity distribution companies have been accumulating losses and their bailout has become necessary, as state governments are not able to bear the loss. An allocation of Rs 2 lakh crore can be made, of which Rs 1 lakh crore is disbursed immediately and a similar amount later, when distribution companies fulfil their reform targets.
Bank recapitalisation -
Given that liquidity has dried up for almost all industrial units especially for MSMEs, there is a high likelihood of defaults on debt servicing by industry. The current exposure of banking sector (as on 27 March 2020) to private corporate sector including MSMEs are at Rs. 29.05 lakh crores of which 4.87 lakh crores are for MSMEs. Given the likelihood that, the unprecedented economic crisis in the real sector would soon transmit to financial sector, it would be prudent to allocate adequate backup in terms of allocation for recapitalisation of banks to ensure that the banking system maintains strong capital adequacy as a backup for potential bad assets that may creep into the banking system. Hence an allocation of Rs 2 lakh crores for bank recapitalisation would be prudent to manage any surge in NPAs of public sector banks.
Conclusion -
Coronavirus Pandemic was an unseen disaster that affected the global economy badly and has changed the world economy. Like every nation, India also struggled with the dilemma of life vs livelihood. To support the people and businesses in distress, many financial measures were introduced. Considering the high population, the efforts were not enough.
The situation is improving with the high vaccine rollout, still many economies are wandering what recovery could look like. The number of job opportunities is still very low. Thousands of individuals who worked in the tourism and hospitality industry have come to a near standstill.
In light of the scale of disruption caused by the pandemic, it is evident that the current crisis is different from recessions. The Government needs to take major steps and follow an aggressive revival strategy.
The Guide To Ideal Asset Allocation
There is an old saying – Don't put all your eggs in one basket which means one must not employ all his/her resources in one place. This saying perfectly applies in the situation of personal finance. Investing in equity is one of the greatest methods to develop long-term wealth. But the risk associated with this form of investment can't be overlooked.
Market Volatility is the primary antagonist and holds the reputation of shattering the wealth generation dream of many investors. Even Warren Buffett, a renowned stock investor doesn't put 100% of his money in stocks to defend against market volatility. This is where asset allocation comes into play.
Asset Allocation is an investment strategy to maintain a balance between risk and reward by replacing a portion of volatile asset class such as common stock with less risky asset class. In this article, you will learn the components and strategies of creating a best mix of assets. Also, how Asset Allocation can aid in achieving the financial freedom.
Asset Allocation -
The major reason behind investment in financial tools is to generate wealth. Every individual invests with a financial goal – whether long-term or short-term. The choice of the asset class in which the invest- ment is made is majorly influenced by three components – Return, Risk, and Liquidity. Asset Allocation is a strategy to balance all three components.
Some investments are volatile in nature such as Equity which experiences sharp price movements. By diversifying the Investment Portfolio and investing in the asset class with negative or minor correla- tion, the risk can be alleviated. In simple words, Asset Allocation revolves around dividing the investment portfolio into different asset categories. Asset Allocation calculates the risk and rewards of an investment portfolio by allotting to a broad set of assets while being aware of an investor's risk profile. The proportion depends on the investment purpose and risk appetite of an investor.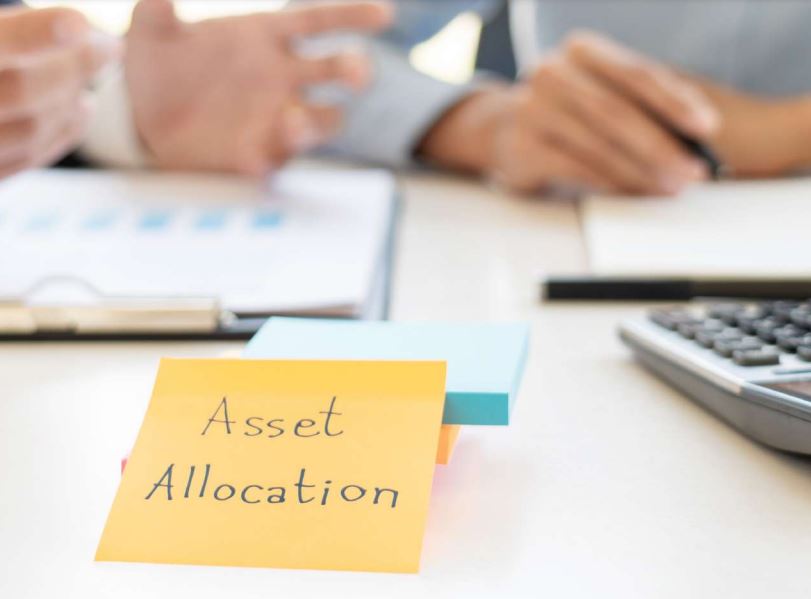 This practice empowers an investor to enhance risk-taking potential in one class of asset by transferring the risk to another class. For this, it is necessary to select a diversified class of assets.
Importance of Diversification -
Diversification of investment is a method to reduce the exposure of investment to a particular asset. Before getting into the role of Diversification, let's understand the types of asset classes. The most common asset class includes – Equity, Debt, Cash, Gold and Real Estate. Merely, the allocation of resources in different asset classes randomly won't deliver the desired results. The art and science of diversification involves adding the assets in investment portfolio that are not related in terms of performance.
Let's understand Diversification by comparing two renowned asset classes – Equity and Gold. Over past few years, at the times of crashing equity markets and recessionary fears, the price of gold has gone up. In the time period of 2000-2002, when Nifty 50 witnessed negative returns of 12.3%, Gold outperformed with 5.6%. In the time period of 2013-2016, where gold underperformed with negative 2.0% growth, Nifty 50 witnessed 8.2% growth. Not only this, in the year 2020 both – Gold and Nifty 50 witnessed 47.6% and 13.8% growth respectively. In consideration of the above mentioned records, we can conclude that Equity and Gold are a diversified asset class.
Asset Correlation measures how one asset is affected by the movement of other asset classes. Correlated Asset classes tend to move in the same direction. Also, the level of correlation between two asset classes tends to change over time. By equipping uncorrelated asset classes in the investment portfolio, the risk can be reduced and profit can be maximized in the long run. The nature of different assets and negative correlation showcases their diversification. This feature is utilized by investors to manage market risks. A conservative and new equity investor with low-risk tolerance must opt for a multi-asset portfolio to escape sharp market shifts and tackle market volatility.
Through strategic planning, a return focused investor can allocate more funds in undervalued assets and take benefits of enhanced portfolio returns.
Key Components of creating a Portfolio -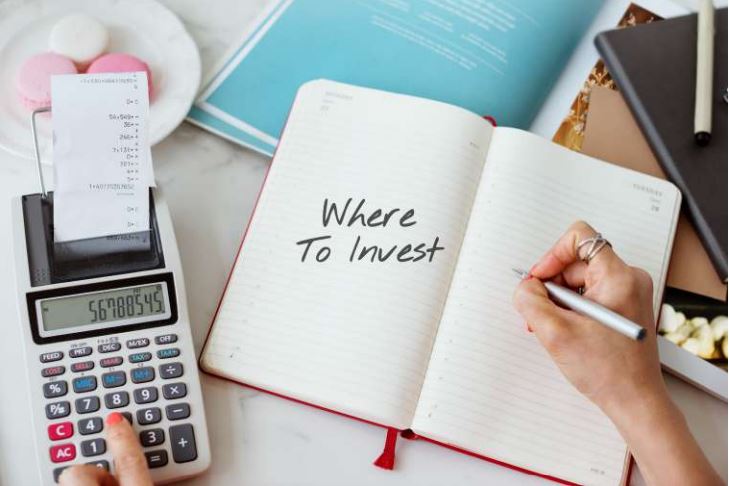 The most common blunder committed by investors is making a biased and irrational decision which often results in sub-optimal portfolio performance. Markets are volatile. On seeing a crash, many investors pull out their money or invest in high momentum stocks. The important thing to acknowledge is that instead of stock picking an investor must concentrate on planning a mix of an asset class to build wealth in long run. Your preference of bonds is secondary and the proportion of resources you allocate to your different assets is of primary significance.
There is no fixed proportion of Asset Allocation that would be beneficial for every individual. The expected returns and risk-taking power of every investor vary. Here, we are going to elaborate on four key components that one must take into consideration while planning asset allocation.
Financial Goals :
Every investor invests with a financial goal and you must disclose the same at the time of Asset Allocation. Whether you have stepped into financial planning with a motive to accumulate wealth for a fat retirement fund or want to sponsor your child's overseas education, the financial goal must be clear. For example, if you are investing with the motive of owning a vacation home after retirement, then you can have an inclination towards equity funds. But if you are saving for your child's higher education after five years, then you must keep your funds on a safer side.
Risk v/s Returns :
Everyone aspires more returns. But let's face the fact, every investor doesn't have the equal risk tolerance. The global financial crisis of 1929, 1981, 1987, and 2007 are examples where investors with high exposure to equities languished from losses. A return-hungry investor only considers high returns whereas smart investor balances between risk and returns.
If you have a high-risk tolerance, then you must allocate a major proportion of your resources to stocks. But if you can't bear fluctuations in the market, then you must move your funds to a safer side.
Time :
When it comes to investment, the more time you have the better returns you get. As per a report by the US Department of Labor – for every 10 years of delayed retirement planning, you have to compensate by saving thrice each month. Timely invest- ments not only give the benefit of compounding money and time value of money, but it also allows you to take the risk. In the initial years, an investor has less responsibility and thus more risk-taking power. At this point in time, you can have more exposure to higher-risk investments.
Planner Sheets :
Investment Firms offer financial planning calculators and planner sheets or some pre-determined plan. But you must not rely only on these standard worksheets. Such plans don't take into account your personalized details – whether you have a spouse or children or you have no dependents at all. One rule of thumb followed by many investors is to subtract persons are from 100. If you are 25 then 75% of your funds will be allocated in stocks and the remain- ing 25% in bonds and debt. Rule of thumb can give you a rough guideline but you must not stick to them. An investor must take into consideration other relevant factors as well.
Approaches to Asset Allocation -
Asset Allocation is a continuous process as the aim is to achieve maximum risk-adjusted return and requires re-balancing for the same. Merely knowing about different types of asset classes is not enough. An investor needs to ascertain how much exposure should be given to which class. And for this, a planner must be clear about the financial goal and risk appetite of the investor.
There are different strategies for achieving asset allocation. Further, we are going to elaborate on five strategies with an explanation of its basic management. The most common ones are:
Rule of 100 - Rule of 100: This is a very popular thumb rule for measuring risk tolerance. Simply put, you should subtract the investor's age from 100, and the result suggests the maximum percentage amount of the investor's portfolio that should be exposed to equities. So for a 25-year-old investor, this rule suggests that 75% of his or her portfolio should be invested in equities, and for a 40-year-old investor, this rule suggests that 60% of the portfolio should be invested in equities. This is the conventional asset allocation model and is ideally suited for a passive investor. The table below shows the asset allocation guidance for different age groups.
Risk Aversion Investment Model
Age
Equity
Fixed Income
20
50%
50%
25
50%
50%
30
50%
50%
35
50%
50%
40
50%
50%
45
50%
50%
50
50%
50%
55
50%
50%
60
50%
50%
65
50%
50%
70
50%
50%
75
50%
50%
Risk Loving Investment Model
Age
Equity
Fixed Income
20
100%
0%
25
100%
0%
30
100%
0%
35
100%
0%
40
100%
0%
45
100%
0%
50
100%
0%
55
100%
0%
60
100%
0%
65
100%
0%
70
50%
50%
75
50%
50%
Rule of 120
Age
Equity
Fixed Income
20
100%
0%
25
95%
5%
30
90%
10%
35
85%
15%
40
80%
20%
45
75%
25%
50
70%
30%
55
65%
35%
60
60%
40%
65
55%
45%
70
50%
50%
75
45%
55%
80
40%
60%
Rule of 100
Age
Equity
Fixed Income
20
80%
20%
25
75%
25%
30
70%
30%
35
65%
35%
40
60%
40%
45
55%
45%
50
50%
50%
55
45%
55%
60
40%
60%
65
35%
65%
70
30%
70%
75
25%
75%
Rule of 120 - This is a modification of the "Rule of 100". This strategy calls for a slightly more aggressive allocation to equities. We are living longer, thanks to better healthcare facilities available to us, more awareness about healthcare needs, and better dietary habits. If we are to live longer, then a logical consequence is that our post-retirement life is also longer, which means that we need a greater allocation towards equities to take care of income requirements in our longer post-retirement lives. How does it differ from the "Rule of 100"? You subtract your age from 120 to figure out how much of your portfolio should be allocated towards equities. The table below shows the asset allocation guidance for different age groups, as per this strategy.
"As we know market fluctuates over time and thus the proportion of allocation also changes. The transformation of the ratio demands rebalancing to acquire the original state of allocation."
Risk Loving investment model - While nobody wants to lose their money, investors who can rely on income from sources other than their investments for their living and other expenses can afford to take higher risks. As per the fundamental rule of Finance, higher risk also translates into higher returns. Investors with a higher risk appetite will be more comfortable with short term volatility than investors with a low-risk appetite and will be comfortable with a longer investment horizon. Typically, there will be two kinds of investors, who fall in this category. (1) Investors with high net worth, with a very long time horizon for equity investments. (2) Investors with low net worth and who are willing to risk, because the capital at risk is smaller. The table below shows the asset allocation guidance for different age groups, as per this strategy.
Besides this there are other strategies that one can follow:
Strategic Asset Allocation -
In Strategic Asset Allocation, the previous year's performance of the different classes of assets is taken into consideration. The financial goal, risk tolerance, and time frame are also referred to. It is a base form of strategy which allows you in determining what percentage of investment should be reserved for stocks. This strategy is based on the traditional approach which claims that markets are efficient and follow a pattern. Based on previous patterns, the decisions are made. It is a buy-and-hold strategy and ideal for long-term goals.
For example – If you have moderate risk tolerance with a high time frame, following a strategic asset allocation you can have an equity exposure of 60% to 70%. To compute the expected returns, previous records are taken into consideration. For example, if equities delivered 12% returns and bonds delivered 8% returns. Then 50-50 mix of equities and bonds will deliver 10% returns.
Constant Weighting Asset Allocation -
As we know market fluctuates over time and thus the proportion of allocation also changes. The transformation of the ratio demands rebalancing to acquire the original state of allocation. Under Constant Weighting Asset Allocation Strategy, an investor has to keep a tab on the shifts in the proportions. For example, if an investor starts with 60% in stocks and 40% in bonds, then he/she might find a shift in portfolio to 70% in stocks and 30% in bonds after witnessing an appreciation in the stocks.
Under this strategy, the funds will be rebalanced to match the risk tolerance power. By replacing the appreciated value asset with depreciated value asset, the funds can be brought back to their original proportion.
Tactical Asset Allocation -
As discussed above, Strategic Asset Allocation Strategy is an ideal option for long-term goals. But an investor must not be rigid and take advantage of economic conditions to achieve short-term goals as well. For this, the investor must be aware of upcoming short-term goals and make changes in the investment portfolio accordingly. It must be noted that your Asset Allocation Portfolio must reflect your financial goals.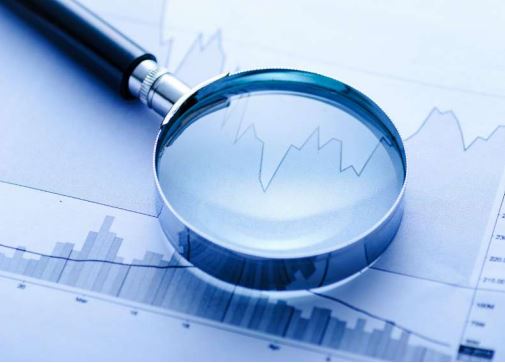 Tactical Asset Allocation holds the benefits of Strategic Asset Allocation along with adding the advantage of market timing. One must rebalance its funds proportion back to strategic asset mix after achieving the short-term goal. Balanced Advantage Funds also known as Dynamic Asset Allocation Funds holds the benefits of Tactical Asset Allocation.
Dynamic Asset Allocation -
As the name suggests, under the Dynamic Asset Allocation Strategy constant changes in the proportion of Asset Class are made based on the performance of assets. As an asset performs better, more of it is purchased, and as it outperforms the asset is sold. This strategy is the opposite of the Constant Weighting Asset Allocation Strategy. The performance of assets depends on the judgment of the fund manager.
Insured Asset Allocation -
Insured Asset Allocation Strategy is an investment strategy crafted for risk-averse investors. Under this, a base portfolio value is determined which must not drop. Till the time, the portfolio is appreciating and operating above base value, the investor takes the active charge and makes decisions based on market analysis. Whenever the portfolio drops under base value, a safe shelter is taken by transferring the funds to risk-free assets.
Conclusion :
Asset Allocation is a powerful tool to save an investor through the ups and downs of the market. Although, investing in one asset class of your choice is an easy way to get swayed but can be harmful to your financial health. An Asset Allocation Plan gives an investing roadmap stopping an investor from making sloppy emotional financial decisions. It also decreases the effect of market volatility further keeping the investments safe. In all this, the diversification of asset class plays a crucial role. By now, you must have recognized the importance of Diversification and how it can aid in drafting a successful asset allocation plan.
There is no one assured strategy and asset mix proportion applicable to all investors. Every investor needs a customized investment solution based on his/her financial goals and risk sensitivity. Also, Asset Allocation is not a one-time thing. An investor needs to keep a check on it and make timely fine-tuning to ensure that your portfolio structure matches your financial goals.
Want To Leave Legacy For Your Grandchildren - Consider These Options -
This festival season, instead of showering your love on your grandchildren and children through physical gifts – such as gadgets or toys, gift them a financial product that could secure their future. The year 2020 has reminded us of the level of uncertainty life beholds. Strengthen the future of your children and grandchildren with high-return financial products such as Mutual funds, Gold ETF and commodities.
One day while returning from his evening walk, Mr Kaushik bumped into his neighbour - Manoj who seemed tense. As he asked the reason behind his worries, he shared that Covid-19 badly affected his business. His son is a bright student and has certain goals. But due to the Covid Recession, Manoj's business suffered losses and now he is not sure how he would finance his son's higher education.
Many parents are facing a similar struggle. As far as Mr Kaushik's child is concerned, he took care of things way too earlier. When his daughter was born, his father gifted an investment in Equity Fund. Where many Grandparents transfer money or buy gold for their grandchild, his parents made a smart move that secured his daughter's future.
Children love to receive physical gifts. But a secure future where they don't have to compromise in terms of education due to financial limitations is much more important. As we observe today, many Grandparents pamper their Grandchildren with all sorts of latest gadgets. Some Financially aware Grandparents try to secure their Grandchild's future through financial products such as physical gold, Fixed Deposits, Recurring Deposits, and traditional insurance policies. But in a long run, you tend to lose more than you gain.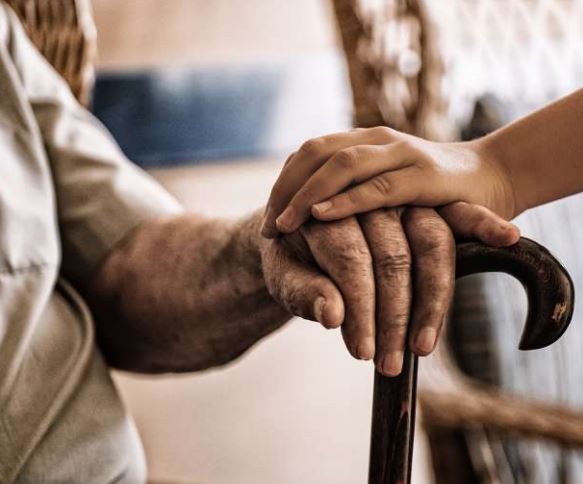 If you want to leave a legacy for your Grandchildren and planning for their future, then you have enough time and can get indulge in a long-term investment. Financial Products such as FDs provide limited returns. Invest your money in Gold ETF and Mutual Fund to generate higher returns.
Illustration
Sensex was launched on 1st April 1979 in India. Technically, it's the time when Sensex was born and started its journey with a base value of 100 points. It has been more than 42 years and the value has grown to more than 55,000 points. In other words, if someone would have invested INR 10,000 in 1979, the investment would have been worth INR 55 lakhs today. That's the power of investing in Stocks.
Let's comprehend another comparison, this time with a shorter period of time. The ten-year data (2011 – 2021) of the Nifty-50 TRI Index shows a return of 12.44%. Whereas, Gold showed an aggregate growth of 7.7% and Fixed Deposits acquired aggregate returns of 7.3%. A Bank FD is a simple low-risk product with limited capital appreciation. And physical gold has its own disadvantage – emotional attachment being one of them. Not to forget the Inflation, the real gain earned on the investments is way too low. Clearly, the actual wealth creation would have been experienced by the ones who would have invested their funds in the stock market.
Now that you have understood the supremacy of mutual funds over traditional forms of investments, let's discover which investment plan is appropriate to be gifted to a grandchild.
Passive Investing is a Long-Term Wealth generating strategy
Passive Investing is a go-to approach for many investors with minimal knowledge of mutual fund markets. Mutual funds provide not only short-term investment options but also medium-term and long-term investment solutions for sustained wealth creation for all investors. Even during distress situations like the ongoing COVID-19 pandemic, investors have the option to continue, defer, suspend or discontinue their investments in mutual fund schemes. Investment in mutual funds paves the way for a better return than a savings bank account.
When the market is volatile, mutual funds provide an opportunity to switch over to debt funds for reasonable returns even during difficult times, it also extends handy liquidity in the era of difficult times.
A Passive Investor follows a 'buy and hold stocks' strategy with nominal trading activities for a long period of time. Passive Investing is a method where an investor tries to match the market returns instead of beating them. The time-honouring investing method is based on the philosophy that the market experiences bumps and lows but gradually rises and provides good returns. The reliable and long-term attributes of the investment strategy make it an ideal Investment Gift for Grandchildren.
Benefits of Passive Investing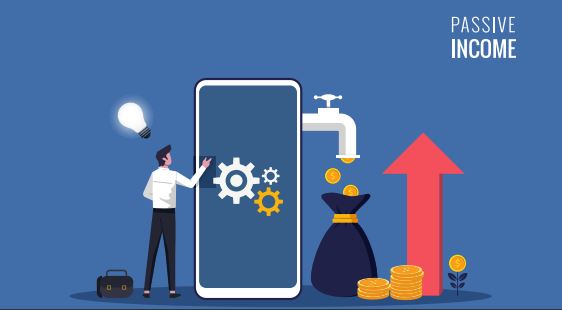 The main attribute of Passive Investing is to generate wealth gradually over a long period of time instead of quick returns. This characteristic comes with numerous benefits as follows -
Optimistic Approach -
The underlying approach of Passive Investing is the belief that the investors can rely on the stock market. The Index Funds mirror the market which might observe downs for a short span of time. But gradually the market recovers and provides good returns to investors.
Easy to Understand -
The approach is very simple and easy to understand. As it is passive and replicates the indices, it doesn't require much frequent trading and active handling.
Transparent -
Mutual funds offer one of the most transparent and cost-effective investment options to all categories of investors, irrespective of gender or financial constraints and other considerations.
Benefits of Diversification -
The very nature of passive investment holds numerous stocks belonging to different industries and gives the benefit of Diversification.
Less Risk -
Over a long period of time, the market recovers even if it shrinks. Since mutual funds invest in securities across different sectors, they diversify this market risk. Since a fund invests in many securities, the risk that all of them will go down in value on any day is reduced. The diversification followed by a fund manager reduces the market risk of the fund to the extent of diversification.
Mutual Funds are ideal to park your money. You can also invest in a commodity like Gold as a hedge by buying Gold ETFs.
Mutual Funds -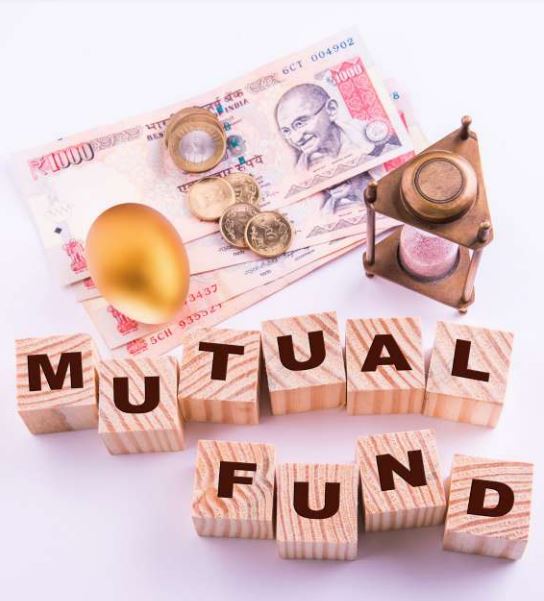 Every investment, whether it is stocks, mutual funds, real estate or gold, has one common objective; to generate inflation-beating returns. Likewise, every investment has a certain benchmark that sets the risk boundary and minimum return criteria. But this tends to become a double-edged sword that can distort the broader picture.
Equity Mutual funds have been extremely popular among those who do not understand the nitty-gritty of stocks. Not only they are managed by professional management, but also they have managed to deliver decent returns year after year.
Besides, there are various category funds like Midcap, Small cap, Multicap, International Funds etc. Thus offering vast choices to the investors.
Why Mutual Funds?
One of the key methods to reduce risk in an investment portfolio is to opt for Diversification. As the name suggests, a Mutual Fund follows the principles of collective investing. The fund manager creates strategies that are aimed at maximizing the returns for the investor.
Investors who like to allocate their money in stocks but prefer less risk must invest in Mutual Funds. These funds are active in nature and deliver decent returns over a period of time.
There is a handful number of the index but fund schemes are not limited. While choosing a fund, you need to analyze the fund from various points. There are several quantitative and qualitative parameters to determine the best index funds as per your requirements. Additionally, it would be best to keep your financial goals, risk appetite, and investment horizon in mind.
Gold ETFs (Exchange Traded Funds) -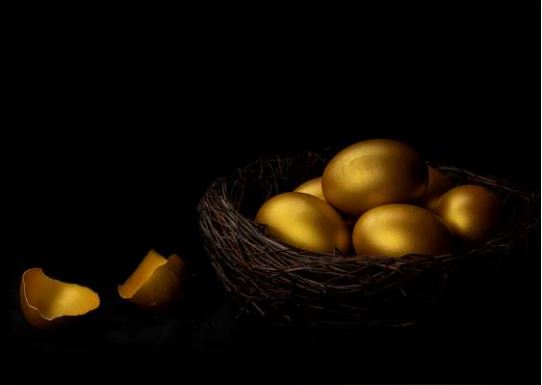 Gold ETFs are affected by the fluctuating cost of the gold market. Where physical gold doesn't generate any additional income and bears high making charges, Gold ETFs give gold market exposure to an investor and beats inflation at the same time.
Investing In Gold ETFs As A Inflation Hedge -
ETFs are real-time products that are traded on the stock exchange. Indians have a special affection towards Gold. In the year 2007, India's first Gold ETF was launched. Investors opting for Physical Gold for investment purposes can utilize Gold ETFs to acquire exposure to the Gold market and generate an income at the same time.
ETFs invest in physical gold that is held by a custodian. One unit in ETF typically represents 1gm physical gold. ETFs also invest in derivative contracts of gold. The units of ETFs are credited in the Demat account of the investor. Investing in ETF is like investing in physical gold and the investor can buy and sell the ETF through his broker.
Benefits of Gold ETFs -
Flexibility :
Dealing in Gold ETFs comes with the advantage of easy entry and exit. The ETF units can be purchased online through the Demat account. The Asset Management Company (AMC) is responsible for managing. The price is the same as the physical gold.
"Dealing in Gold ETFs comes with the advantage of easy entry and exit. The ETF units can be purchased online through the Demat account. The Asset Management Company (AMC) is responsible for managing. The price is the same as the physical gold."
Liquidity :
Gold ETFs don't come with a bond period like Sovereign Gold Bonds and are highly liquid in nature. An investor can sell the ETF units during a trading session at the prevailing market price. The sum of broker fees and government duty is lesser than the charges paid on physical gold.
Smaller Denomination:
1 Gold ETF unit is equivalent to 1 Gram Gold. An investor can buy a smaller amount of Gold as compared to physical gold.
Commodity Funds As A Means Of Diversification -
When it comes to investment, every investor looks for a higher return. If you analyze the market trends of renowned commodities such as precious metals and crude oil, the returns are quite impressive. One of the most prevailing commodities in the Indian Market is Gold. Over the past five years, the price of gold has hiked more than 100%. And Indian Commodity Market is growing more than ever. But there is more to that.
Portfolio Diversification is another reason to invest in Commodity Mutual Funds. The era of Globalization demands diversification and Commodity Funds belonging to good asset classes can add that to your portfolio. In the long run, Commodity Funds experience an inverse relationship with the Equity Class. This means in the situation of recession and the economic slow-down, the value of the Commodity Fund tends to rise.
Moreover, Commodity Funds acquire protection against Inflation as well. With the rise in demand for goods and services, the price of a commodity associated with the production of high-demand goods or services tends to rise with inflation. In a situation of high demand and less supply, commodity funds can deliver high profit to the investors.
"Portfolio Diversification is another reason to invest in Commodity Mutual Funds. The era of Globalization demands diversification and Commodity Funds belonging to good asset classes can add that to your portfolio. In the long run, Commodity Funds experience an inverse relationship with the Equity Class. This means in the situation of recession and the economic slow-down, the value of the Commodity Fund tends to rise"
Conclusion -
While considering the future of children and grandchildren, every investor prefers staying on the safe side and accumulate maximum returns. It can be concluded that Mutual Funds and Gold ETFs makes them an ideal investment option. By investing money in Mutual Fund and holding it for the long-term will decrease the risk of loss. Also, it would outweigh the return that you can gain through any traditional instruments of investments.
The most important thing – you will plant a seed of financial awareness among the young ones which are priceless.
Do You File Your Income Tax Returns? Here Are The Mistakes You Should Avoid -
The tax filing deadline has been extended to 31 December 2021. This has brought a huge relief to the taxpayers and tax professionals. However, just because the deadline is two months away people should not ignore tax filing. This extension should be viewed as an opportunity to put your tax affairs in order. This is an ideal time to correctly calculate your tax liability so interest charges could be avoided on tax dues.
This is even more important for those who prefer to file their tax returns on their own. It is important that one knows about the deductions available to them and how to report incomes from various sources. There are instances where people do not report income received from interest even though the said interest income is fully taxable. Similarly, many people do not report capital gains because the computation of capital gains is a very tedious process as the detail of each transaction has to be mentioned. A lot of taxpayers are unaware that the dividends are now fully taxable and hence might forget to mention the same in their returns.
"Let us look at the present tax rules. Presently taxpayers can choose from two tax regimes. In the newer tax regime, most of the deductions and tax benefits that were available in the old tax regime are absent though the newer tax regime has lower taxes."
Other incomes to be reported in tax return -
This article looks at the various incomes that the taxpayer might miss while reporting his income. A slight mistake can cost dearly.
Let us look at the present tax rules. Presently taxpayers can choose from two tax regimes. In the newer tax regime, most of the deductions and tax benefits that were available in the old tax regime are absent though the newer tax regime has lower taxes. One has to select the tax regime before filing an income tax return. Form 10IE has to be sent by the taxpayer to the income tax department. Such intimation is necessary before the filing of the return.
In the case of salaried taxpayers, they can inform their respective accounts department about the tax regime they wish to file returns. Accordingly, the tax liability is calculated. In case the taxpayer does not inform the company, his TDS liability will be calculated as per the old tax regime. However, this can be changed while filing the return.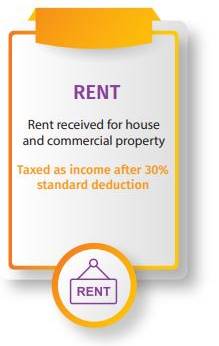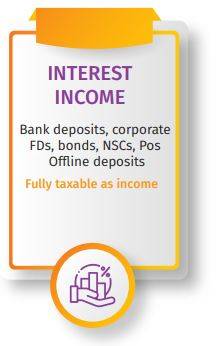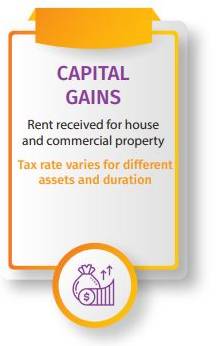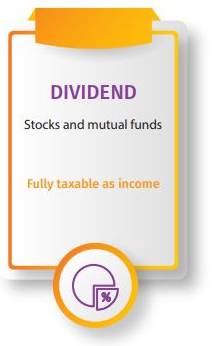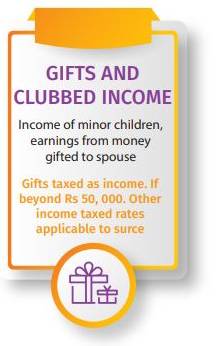 Calculation of capital gains
In recent years the capital market has witnessed increased participation from the retail investor. A large number of people are investing in mutual funds and stocks than before. Besides, even long-term capital gains from equity mutual funds and stocks are now taxable beyond Rs 1 lakh, which means a lot more taxpayers are in this net.
The computation of capital gains is a complex exercise. The investor has to maintain the record of all the transactions, besides this different tax rates are applicable to different instruments. The investor has to manually calculate and fill all the fields in the income tax return. This becomes a very tedious exercise and many investors choose not to report such income.
Another problem is that computation of capital gains can be challenging. Each transaction has to be entered into the tax return. Here are some of the following investments that are common and the tax rates that apply to them.
Add to the woes of the taxpayer, he has to mention every detail like buying price, selling price and dates of transactions if his gains are long term. This means that he has to maintain thorough records of each transaction and tally the same. However, in the case of short term capital gains, no such details are necessary.
If the investor has invested in mutual funds then he is saved from such a challenging exercise. The fund houses provide a capital gains statement that not only segregates the short- and long-term gains but also calculate the indexation benefit. If the investor has invested in 4-5 schemes through SIP, his statement will be quite extensive. The taxpayer has to manually enter all the details in his tax returns. There are high chances of error due to the volume of transactions. If the taxpayer does not have access to the platform that can parse the statements there is a danger of inaccurate tax calculation which might lead to interest charges later on.
Many investors think that they only have to report listed securities. According to the income tax law, the investor has to report the holding of unlisted securities too. Especially if the investor holds a foreign asset. The foreign asset if any has to be mentioned in the separate schedule called FA. If the investor fails to comply with the provision, there are very stiff penalties. If foreign income or assets are undeclared they are taxed at 30% plus a penalty, which is 300% of the tax payable on the income or value of the undisclosed asset. An additional penalty of Rs 10 lakh may be levied for failure to disclose such foreign assets in the return.
Investment
Investment Minimum Holding Period for Long Term Gains
Tax Rate On Gains
Short Term Capital Gains
Long Term Capital Gains
Listed bonds and NCDS
1 year
Taxed as normal income at slab rate
10% without indexation
Debt oriented mutual funds
3 years
Taxed as normal income at slab rate
20% after indexation
Gold bullion, ETFs and gold funds
3 years
Taxed as normal income at slab rate
20% after indexation
Stocks and equity- oriented funds
1 year
15%
10% on gains beyond 1 lakh
Real estate
2 years
Taxed as normal income at slab rate
20% after indexation
Which foreign assets should be disclosed?
Foreign depository accounts, foreign custodial accounts, foreign equity and debt interest, shares held in any foreign company etc. have to be disclosed while filing of the income tax return.
The taxability of dividends -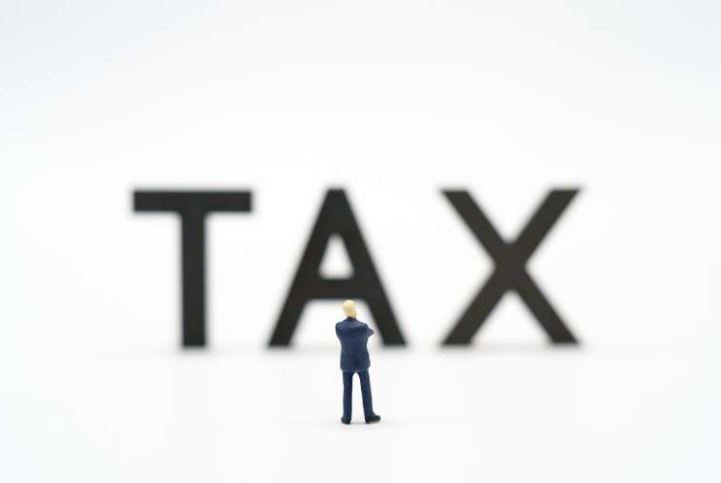 Many investors are unaware that the dividend they receive from mutual funds and stocks is now taxable. Till 2019-20, the tax on mutual fund dividends was deducted by the fund house itself, but the dividend distribution tax was removed last year and dividends are now fully taxed as income. Dividends from stocks also get the same tax treatment. If the TDS is deducted from dividends, it might get pre-filled in Form 26AS. However, TDS on dividends will be deducted only if the dividends exceed the limits. For a smaller amount, TDS might not be deducted and mentioned in form 26AS. Hence, every investor must check their statements of mutual funds and banks for dividends received during the year.
Many taxpayers think that interest received on bank fixed deposits and small savings schemes is tax exempted. This is false. The interest income is fully taxable. Even interest income from savings account has to be reported as "income from other sources" in the tax return. Two years ago, the TDS threshold was raised to Rs 40,000 per year. Hence, even if TDS is not deducted it still has to be reported to the income tax department. Remember, all financial institutions report the interest payments made by them. Even small savings schemes require PAN numbers. Thus, eventually, the interest income will be traced by the income tax department.
Some taxpayers even believe that no tax is payable if their bank has deducted TDS on the interest. This is also a misconception. TDS is only 10% of the interest (20% if PAN is not provided). If a taxpayer is in a higher tax slab, he needs to pay additional tax on the interest. Check your interest income for the financial year in Form 26AS. It will have details of the TDS deducted from interest payments. The income declared in your tax return must match the information in Form 26AS, else be ready for a tax notice.
It's a good idea to also report the exempted income such as the interest earned on tax-free bonds, PPF and the Sukanya Samriddhi Yojana in your tax return. You will find it easier to explain the credit of large sums when these investments mature if you have been reporting this income all along.
Clubbing of income -
Clubbing of income is another area where the taxpayers face problems. Clubbing of income means that under certain special circumstances the income of your spouse or your minor son or daughter will be clubbed to your income and you will be assessed accordingly. According to the income tax rules, if one gifts the money to his spouse and if such money is invested then the income arising from such transaction will be clubbed with that of the giver and taxed accordingly. In the case of property, even if it is paid by the husband and jointly owned, the rental income cannot be divided among husband and wife. It will be considered as the income of the husband and taxed accordingly. In the same way, invest- ments made in the name of spouse and minor children will have to be added to the income of the giver.
Reconciliation of income and expenditure -
Reconciliation of income and expenditure is absolutely necessary. The reason is that in recent years the income tax department has begun examining the expense of the taxpayers. A new section E in the form 26AS is included which mentions the high-value transactions done by the taxpayer during the year. These expenses should match with the income declared for the year. If the expenses exceed the income tax department might want clarification on the same.
How to claim LTC Cash Voucher exemption in your income tax return -
The government introduced LTC Cash Voucher exemption in income tax returns due to pandemic restrictions.
In the LTC cash voucher scheme, the taxpayers can claim LTC/LTA tax exemption without travelling by purchasing goods and services. As per the scheme, the individuals have to purchase any goods or services that attract 12% GST between October 12, 2020, and March 31, 2021.
To be eligible for this scheme certain conditions have to be fulfilled. Once these conditions are met, the taxpayer can claim one-third of the amount or Rs 36,000 per family member whichever is lower. The taxpayer has to submit the bills to his employer.
Thus, if the employee purchased a tablet for Rs 42,000 (inclusive of GST at 18%), he will be eligible to claim tax exemption up to one-third of the amount.
In this case, one-third of Rs. 42,000 = Rs. 14,000. One can argue that the tax exemption limit is Rs. 36,000 per family member, but here since Rs. 14,000 is lower, the taxpayer will only be able to claim the tax exemption of Rs. 14,000 and not Rs. 36,000.
However, one should note that if the amount for purchase is paid in cash then he is not eligible for the LTC Cash Voucher scheme. Tax exemption under the LTA Cash Voucher scheme can be claimed under section 10(5) of the Income-tax Act, 1961.
"Reconciliation of income and expenditure is absolutely necessary. The reason is that in recent years the income tax department has begun examining the expense of the taxpayers."
Conditions for the LTC cash voucher scheme -
To be eligible to claim the LTC Cash Voucher tax exemption, these are the conditions that were to be met:
a)An employee was required to spend three times the amount of deemed LTC fare on the purchase of goods and/or services having GST of 12% or more
b) Purchase of goods and/or services had to be made between October 12, 2020, and March 31, 2021
c) Payment for goods and/or services had to be made via digital modes such as cheque, UPI, mobile wallets etc. Cash payments were not allowed; and
d) Individual was required to collect the invoice having GST number of the seller and GST amount paid. These invoices were to be submitted to the employer to claim the benefit. Individuals were allowed to submit the invoices in their family member's names.
How SIP Has Delivered Superior Returns Over The Years -
Systematic Investment Plans (SIPs) in mutual funds were introduced almost 20 years back. The first SIP scheme in India was started by Franklin Templeton. SIPs have generated a very decent returns for the investors. They have been instrumental in wealth creation. Imagine investing just a few thousand rupees every month only to be rewarded with a huge corpus at the time of retirement. SIPs have changed the investing world.
SIPs offer a simple way to accumulate wealth. It also inculcates financial discipline among the investors. They work like bank recurring deposits but unlike recurring deposits, they generate superior returns over the period of time.
SIP investment is ideal for someone who wants to invest for retirement. Imagine saving just 5% of your salary to amass a corpus that will make your retirement life much more easier. Again, when a person invests through SIP, he does not have to worry about timing the market anymore. Since markets are unpredictable, by investing regularly, one can take advantage of high and low point of the market. The concept of rupee cost averaging helps the investor to tide over volatility.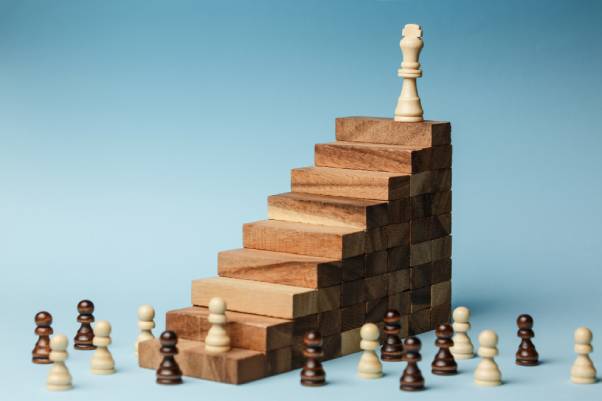 Many investors are unable to follow through when it comes to savings and investment. SIPs help to be disciplined while investing. By regularly investing a fixed amount out of your savings, you will be able to build a corpus for your long term financial needs. Money not invested often gets spent on things that you may not need.
The beauty about investing in a Mutual Fund is that there is no limit of investing as well as withdrawals. For example, If you invest in ULIPs, the minimum lock-in period is five years whereas there is a mandatory lock-in period of 15 years in PPF. But when you invest in Mutual Funds, you can withdraw your money any time (except for tax saving schemes which have a lock-in period of three years).
For the smart investor, mutual funds offer more choices and transparency. You can select products based on your risk profile, fund objective and its track record.
Equity oriented mutual funds are more tax efficient than most other investment products. Most debt investments, with the exception of public provident fund, are taxable.
The following images show how SIP in mutual funds have created long term wealth for the investors in the last decade. In this article, we will discuss how SIP in some large cap and diversified equity funds, have created wealth for their investors. For our discussion, we have selected 5 funds from each category, i.e. large cap funds, small cap funds, Midcap funds, Multicap funds and ELSS funds. These funds have given good returns in the last decade. This is, by no means, a comprehensive list of all the funds that gave good returns in the last decade. This is just an illustration of how long term investments through SIP have created wealth for investors. Each of the funds has given SIP returns of nearly 15-20% annualized. Since SIP investments are made over a period of time, the method of calculating SIP returns is different from that of Lump Sum investments. SIP returns are calculated by a methodology called XIRR, which is a variant of Internal Rate of Return (IRR). XIRR is similar to IRR, except XIRR can calculate returns on investments that are not necessarily strictly periodic.
For our example, we have assumed a monthly SIP of Rs 10000 only, made on first working day of every month in the funds that we will discuss. Let us assume the SIP start date was 10 years back in September 2011. Over this period, the investor would have invested Rs 12 lakhs through SIP in the following mutual funds. Let us see how much wealth would they have accumulated, by investing in the following.
The first chart is that of Largecap Funds. If you would have invested Rs. 10,000 every month through SIP, your total investment would have been Rs. 12 lakh over ten years. The returns would have been astronomical. For example, Axis Bluechip Fund would be worth Rs. 30 lakh delivering annualized return of 17.7%. Even Canara Robeco Bluechip Equity Fund has delivered return of 17% in the same period. Clearly mutual funds have outpaced all other investment instruments in terms of returns. The five years returns has been in the range of 18%-21%.
"The beauty about investing in a Mutual Fund is that there is no limit of investing as well as withdrawals. For example, If you invest in ULIPs, the minimum lock-in period is five years whereas there is a mandatory lock-in period of 15 years in PPF. But when you invest in Mutual Funds, you can withdraw your money any time (except for tax saving schemes which have a lock-in period of three years)."
Large Cap Funds
Value & Return (1 Yr)
Value & Return (3 Yrs)
Value & Return (5 Yrs)
Value & Return (7 Yrs)
Value & Return (10 Yrs)
Total Investment : Rs 10000 (Monthly)
120000
%
360000
%
600000
%
840000
%
1200000
%
Axis Bluechip Fund (G)
148,340
48.3
539,902
28.5
1,029,157
21.9
1,623,768
18.6
3,036,836
17.7
BNP Paribas Large Cap Fund (G)
146,126
44.3
528,602
26.9
957,848
18.9
1,469,725
15.8
2,775,846
16.0
Canara Robeco Bluechip Equity Fund (G)
147,726
47.2
553,541
30.4
1,030,168
21.9
1,617,294
18.5
2,918,402
17.0
IDFC Large Cap Fund Reg (G)
146,453
44.9
524,977
26.4
938,251
18.0
1,444,180
15.3
2,502,681
14.1
SBI Blue Chip Fund Reg (G)
148,370
48.3
536,774
28.0
948,129
18.5
1,472,301
15.8
2,853,302
16.6
The tax saver ELSS funds too have performed much better with top 5 funds delivering between 18%-23% over the period of 10 years. A Rs. 10,000 SIP in Quant Tax Plan would have fetched a whopping Rs. 4230239 over the period of 10 years clocking a growth of 23%. The five year performance has been better too. Canara Robeco Equity Taxsaver Fund has delivered annualized return of 24% over five years. Thus, not only these funds help to save tax, but also help to generate wealth in the long term.
ELSS Funds
Value & Return (1 Yr)
Value & Return (3 Yrs)
Value & Return (5 Yrs)
Value & Return (7 Yrs)
Value & Return (10 Yrs)
Total Investment : Rs 10000 (Monthly)
120000
%
360000
%
600000
%
840000
%
1200000
%
Axis Long Term Equity Fund (G)
153,986
58.6
567,538
32.3
1,052,240
22.8
1,664,022
19.3
3,523,343
20.5
Canara Robeco Equity Taxsaver Fund Reg (G)
151,937
54.8
584,972
34.6
1,088,656
24.2
1,703,155
19.9
3,160,134
18.5
IDFC Tax Advantage Reg (G)
156,010
62.3
585,394
34.6
1,024,369
21.7
1,610,650
18.3
3,157,706
18.4
Kotak Tax Saver Scheme (G)
147,821
47.4
542,118
28.8
972,725
19.5
1,531,446
16.9
2,900,169
16.9
Quant Tax Plan (G)
163,645
76.6
714,534
50.6
1,303,017
31.8
2,151,615
26.5
4,230,240
23.9
For those who are willing to take risks, smallcap and Midcap funds are ideal choice. Top 5 funds in the smallcap space has delivered returns ranging from 19%-26%. An SIP of Rs. 10,000 every month in SBI Small Cap Fund would have fetched Rs. 47 lakhs. The five years performance has been even better. Quant Small Cap Fund has delivered 36% annualized return over the period of five years.
Midcap Funds
Value & Return (1 Yr)
Value & Return (3 Yrs)
Value & Return (5 Yrs)
Value & Return (7 Yrs)
Value & Return (10 Yrs)
Total Investment : Rs 10000 (Monthly)
120000
%
360000
%
600000
%
840000
%
1200000
%
Axis Midcap Fund (G)
156,943
64.0
609,258
37.7
1,157,180
26.8
1,831,914
22.0
3,870,480
22.2
BNP Paribas Mid Cap Fund (G)
155,999
62.3
602,361
36.9
1,036,526
22.2
1,610,604
18.3
3,407,135
19.9
Edelweiss Mid Cap Fund Reg (G)
156,787
63.8
616,837
38.7
1,078,159
23.8
1,706,471
20.0
3,753,660
21.6
Kotak Emerging Equity (G)
155,660
61.7
608,821
37.7
1,070,056
23.5
1,726,457
20.3
3,792,118
21.8
SBI Magnum MidCap Fund Reg (G)
157,288
64.7
616,152
38.6
1,030,576
21.9
1,574,247
17.7
3,416,490
19.9
Small Cap Funds
Value & Return (1 Yr)
Value & Return (3 Yrs)
Value & Return (5 Yrs)
Value & Return (7 Yrs)
Value & Return (10 Yrs)
Total Investment : Rs 10000 (Monthly)
120000
%
360000
%
600000
%
840000
%
1200000
%
DSP Small cap Fund Reg (G)
154,488
69.2
641,957
41.9
1,059,471
23.1
1,677,401
19.5
3,933,131
19.5
HDFC Small Cap Fund (G)
151,852
90.0
634,263
40.9
1,096,300
24.5
1,773,520
21.1
3,498,745
21.1
Kotak Smallcap Fund (G)
153,205
90.5
728,257
52.1
1,252,735
30.1
1,985,143
24.3
4,114,547
24.3
Quant Small Cap Fund (G)
146,167
106.9
857,348
66.1
1,445,422
36.3
2,127,894
26.2
3,417,774
26.2
SBI Small Cap Fund Reg (G)
162,764
59.5
622,698
39.5
1,124,988
25.6
1,902,355
23.0
4,740,462
23.0
Multi Cap / Flexi Cap Funds
Value & Return (1 Yr)
Value & Return (3 Yrs)
Value & Return (5 Yrs)
Value & Return (7 Yrs)
Value & Return (10 Yrs)
Total Investment : Rs 10000 (Monthly)
120000
%
360000
%
600000
%
840000
%
1200000
%
BNP Paribas Multi Cap Fund (G)
154,488
59.5
553,797
30.4
967,996
19.3
1,501,106
16.4
2,872,546
16.7
Canara Robeco Flexi Cap Fund (G)
151,852
54.7
565,784
32.0
1,047,866
22.6
1,640,404
18.9
2,983,517
17.4
DSP Flexi Cap Fund Reg (G)
153,205
57.1
574,834
33.2
1,040,259
22.3
1,643,294
18.9
3,097,787
18.1
Kotak Flexi Cap Fund Reg (G)
146,167
44.4
520,634
25.8
936,034
17.9
1,496,632
16.3
3,002,197
17.5
Quant Active Fund (G)
162,764
75.0
694,343
48.2
1,290,157
31.4
2,059,820
25.3
4,166,213
23.6
Conclusion -
In this article, we have seen how SIPs in large cap and diversified equity funds over the long term have created wealth for the investors. SIPs benefit from the power of compounding, and therefore the earlier we start our SIP, the greater is the potential for wealth creation. However, it is important to select a good fund for our SIP. Your financial advisers can help you select a good fund that is suitable for your risk profile. As your risk profile changes over time, you should re-balance your portfolio to align with your risk profile.
Media -
"InvestOnline strives to share knowledge and actionable strategies to manage money smartly. Read our blog and latest articles to gain valuable insights in the world of finance."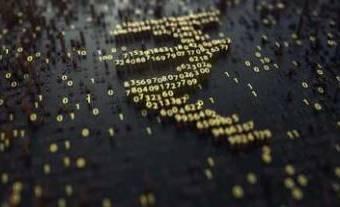 NPS Investment: How Much Should You Invest To Get Over 1 Lakh Pension Per Month?
The National Pension Scheme (NPS) is the social security initiative of the central government. An NPS account holder can claim income tax exemption on up to 2lakh investment in a single financial year — up to 1.5 lakh under Section 80C and an additional 50,000 under Section 80 CCD...
Read More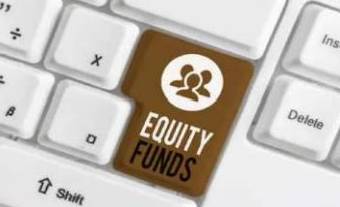 With Sensex at 60,000 and Nifty moving towards 18,000, is it right to invest in ELSS?
"Markets never move in a linear fashion. There are ups and downs. Hence, it does not make sense to look at short-term market performance while investing in ELSS funds,...
Read More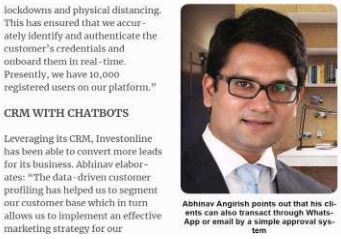 Aggressive On Digital, Conservative On Social
Building a social media presence can be a challenging task, therefore, we are following a conservative social media strategy. We believe in sharing value, whether it is an article or an image. We use social media to share meaningful content and engage with the community. Presently...
Read More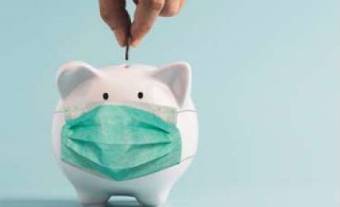 Lessons That The Pandemic Taught Us About Managing Money - I
When the lockdowns were announced in a lot of countries, all their work and economy was stagnated. Countries were facing the brutal brunts of initiating the lockdowns. But, there was no other option! It was mandatory for the safety of the people. Now, some countries who have established themselves well may have had it better than some others....
Read More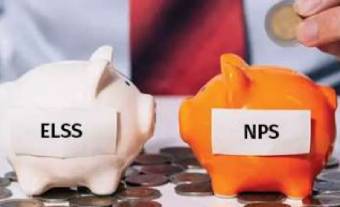 The Debate Of ELSS Or NPS - Which Is Better?
When it comes to paying taxes, everyone prefers to discover a way to save the money for future self instead of paying it to the Income Tax Department. Encouraging this behaviour, the IT Department introduced several saving and investment schemes under Section 80C such as NPS, NSC, ELSS, Tax saving FDs, etc. that allows a taxpayer to reduce their tax liability. It is to be noted that the total deduction....
Read More
Market Update
Fund Performance - Large Cap
| | 1yr | 2yr | 3yr | 5yr | 7yr | 10yr |
| --- | --- | --- | --- | --- | --- | --- |
| KOTAK BLUECHIP FUND (G) | 56.84 | 26.81 | 19.70 | 15.22 | 14.02 | 14.97 |
| PGIM INDIA LARGE CAP FUND REG (G) | 51.59 | 22.18 | 16.23 | 13.43 | 12.13 | 14.03 |
| IDFC LARGE CAP FUND REG (G) | 47.46 | 23.73 | 16.39 | 14.50 | 11.45 | 13.35 |
| CANARA ROBECO BLUECHIP EQUITY FUND (G) | 53.58 | 27.98 | 21.53 | 17.27 | 14.61 | 15.62 |
| BNP PARIBAS LARGE CAP FUND (G) | 51.03 | 22.04 | 19.78 | 14.80 | 12.98 | 15.82 |
Fund Performance - Mid Cap
| | 1yr | 2yr | 3yr | 5yr | 7yr | 10yr |
| --- | --- | --- | --- | --- | --- | --- |
| PGIM INDIA MID CAP OPP FUND REG (G) | 87.82 | 56.94 | 34.24 | 19.85 | 17.90 | - |
| EDELWEISS MID CAP FUND REG (G) | 75.48 | 38.46 | 24.85 | 17.92 | 18.29 | 21.38 |
| BNP PARIBAS MID CAP FUND (G) | 68.85 | 36.66 | 23.92 | 15.58 | 16.05 | 20.01 |
| CANARA ROBECO EMERGING EQUITIES REG (G) | 62.62 | 33.66 | 22.53 | 18.15 | 18.64 | 22.53 |
| AXIS MIDCAP FUND (G) | 62.00 | 34.86 | 26.01 | 20.70 | 17.68 | 21.43 |
Fund Performance - Small Cap
| | 1yr | 2yr | 3yr | 5yr | 7yr | 10yr |
| --- | --- | --- | --- | --- | --- | --- |
| QUANT SMALL CAP FUND (G) | 115.12 | 80.99 | 36.68 | 21.91 | 18.49 | 15.64 |
| KOTAK SMALLCAP FUND (G) | 100.67 | 51.19 | 32.86 | 20.45 | 20.26 | 21.33 |
| CANARA ROBECO SMALL CAP FUND REG (G) | 88.64 | 53.44 | - | - | - | - |
| EDELWEISS SMALL CAP FUND (G) | 86.36 | 47.26 | - | - | - | - |
Fund Performance - Tax Saving
| | 1yr | 2yr | 3yr | 5yr | 7yr | 10yr |
| --- | --- | --- | --- | --- | --- | --- |
| IDFC TAX ADVANTAGE REG (G) | 75.88 | 33.24 | 20.63 | 17.83 | 15.76 | 17.96 |
| QUANT TAX PLAN (G) | 87.34 | 53.51 | 32.71 | 23.65 | 23.03 | 18.61 |
| PGIM INDIA LONG TERM EQUITY FUND REGULAR (G) | 66.33 | 27.06 | 18.83 | 15.20 | - | - |
| CANARA ROBECO EQUITY TAXSAVER FUND REG (G) | 59.24 | 32.69 | 23.90 | 18.70 | 15.45 | 16.85 |
| BNP PARIBAS LONG TERM EQUITY FUND (G) | 49.21 | 22.84 | 19.80 | 13.99 | 12.77 | 16.04 |
Know More